(Advertorial) My date with Gineva
Received an invitation from Elfaine from Thesamplestore to the
Ginvera bloggers' party
The invitation crashed with my SP class, but it doesn't deters me from attending it.
Heard so much about their new products and I want to try it myself!!!
Event is held at
Novus Restaurant
Located @ National Museum of Singapore
93 Stamford Road #1-02 Singapore 178897
I'm one of the 30 judges for the Ginvera Bloggers' challenge that was held earlier.
Out of 100 bloggers, 10 bloggers were selected to advance to the next level.
These 10 bloggers have to conduct individual presentation and the judges will then vote for whom they think is the best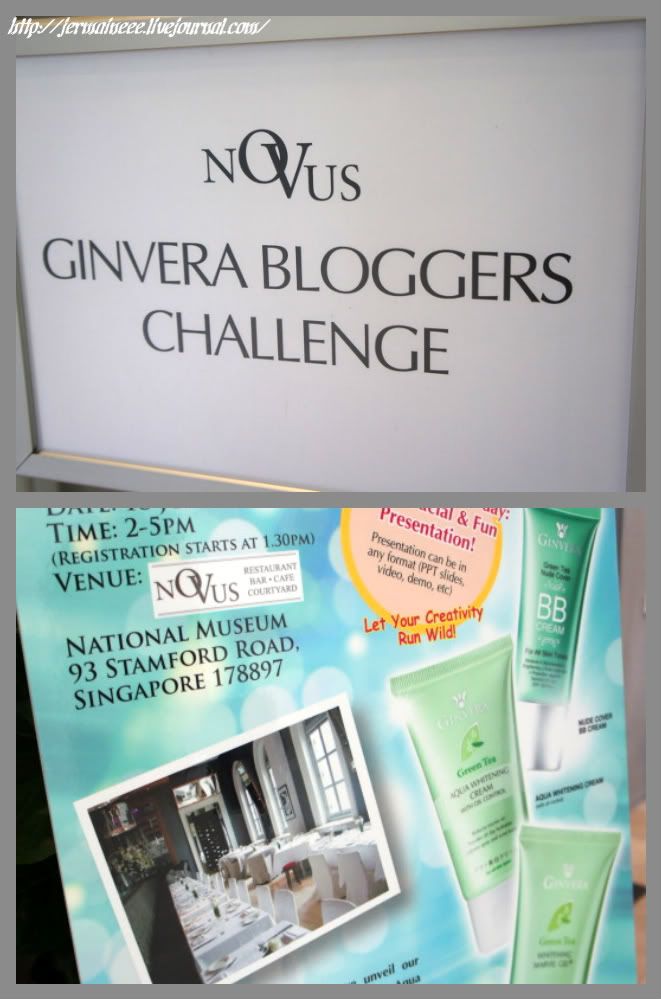 More on this entry: please click on this link to go to my new blog :)
http://jermaineee.com/2011/06/20/advertorial-my-date-with-gineva/