As a kid, we cannot get enough of sweets and chocolates..
The vibrant colors and sugar rush which will keep us happy...
Even till now, the sweet tooth stays intact in me.
I just cannot get enough of sweets, chocolates, ice creams and bubble tea etc...
They are my
'HAPPY FOOD'
which cheers me up and keeps me going.
I don't know if this applies to you but my mood will be affected by colors..
Dull / Neutral colors will give me a cold, dull and uninviting feeling while Bright / Bold colors will bring me warm, fuzzy and exciting feel...
In the recent spring 2012 fashion show, the runway consists of bright, bold and vibrant looks. Brilliant and vivid colors are the keys to today's trend.

This season brings about more make-up fun as you can experience with more candy-pop smoky eyes and sugary sweet pink cheeks..

Now ants have to resist crawling onto your face...Hahaha!
In the 2009 Global Customer Survey data, it has shown that Women in their 20s in Asian countries have increased interest in cosmetics; their main focus will be their eye and cheek area...
Keeping in mind with consumers' needs, ZA seeks inspiration from the runways of Spring / Summer 2012's trends and incorporate colors into their new makeup range which consists of eye and cheek colors.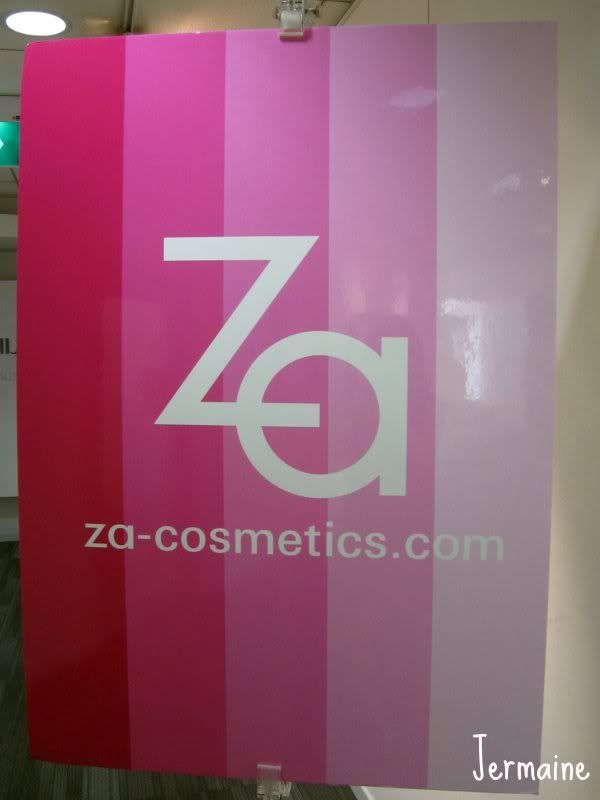 More on this entry: please click on this link to go to my new blog :)