Last week, i attended
ZA's Kissy Kissy Kiss! Blogger Event
..
Charmian has mentioned about this new product launch during the ZA total Hydration BB Cream's event and i'm really looking forward to it.. Thank you Charmain for the kind invitation once again!
Event is held at Les Affaires (Wisma Atria) which is the flagship boutique in Singapore..
In case you have not heard of Les Affaires, its product line includes comfy, fashionable and versatile Sleepwear / Loungewear..
Over at Les Affaires, they strongly believes that everyone deserves a good night's rest which will leave us truly revitalised.. After a long and tiring day at work, bedtime should be the time to indulge in tranquillity and rejuvenation.. This is why Les Affaires focuses on French-inspired sleepwear which oozes European exuberance and love for life.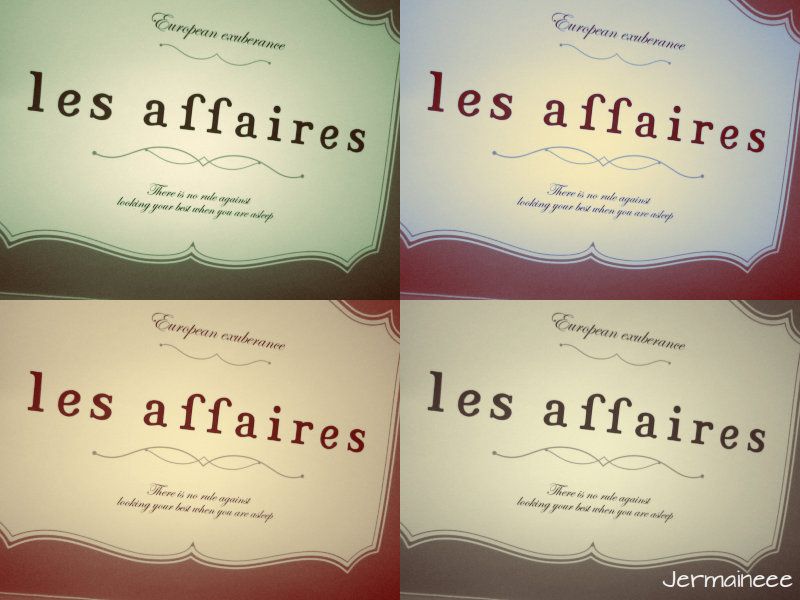 More on this entry: please click on this link to go to my new blog :)