After enjoying 8 months of clear skin with the aid of Accutane, acne / pimples have decided to attack with a vengance again!!
Due to the nature of my problematic skin, i knew that this was coming but i can't help but feel depressed...

Before i started the first course of Accutance, Dr Chua told me that results will vary from individual and on average people will stay acne-free for at least a year.. I'm one of the unlucky ones who suffers from a releaspe so soon.. Sigh!
Because of the
horrible side effects
, i have decided not to turn to medication to improve my skin condition.. Because of the medication, my skin also became very sensitive with red patches on many parts of my face.. Not only that, acne and bumps kept emerging on my skin and i tried to salvage it by switching to acne prevention skincare products but to no avail....
As you can see from the pictures below, i'm Ms 'Dotty' with an 'abundance of pimples and acne' on my face...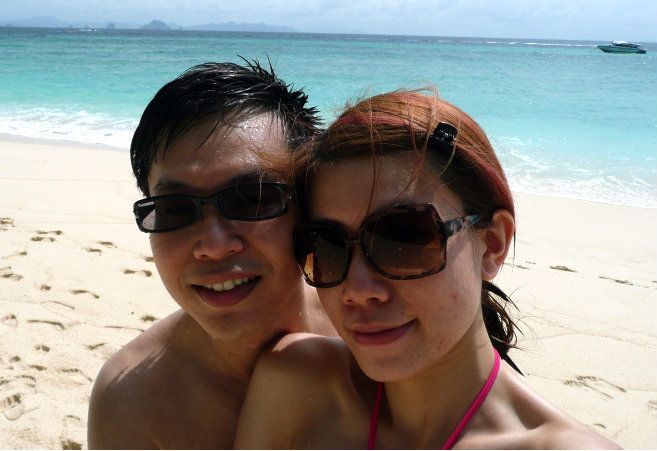 Because of the persistent breakouts, i have stopped using most of my base make-up (Except concealer) as my pores tend to clog very easily... Although i knew that concealer will clog my pores, i needed something to cover up my imperfections in order to face the world... My skin condition took a turn for the worse after i came back from my vacation in Krabi and my friends have suggested facial to clear those imperfections...
After gathering some recommendation from fellow beauty bloggers (Vivian, Valerie and Melissa), i have decided to give to
My Cozy Room a
try..
My Cozy Room Boutique Spa is
located at
56A Cairnhill Road (Behind Mount Elizabeth Hospital)..
More on this entry: please click on this link to go to my new blog :)