Thanks to the collaboration between
Sasa
and
K-Palette
, i was given a chance to attend a makeover session with Japanese Makeup Artiste Miko Yatsu..
(Thank you Kiyora for the kind invitation)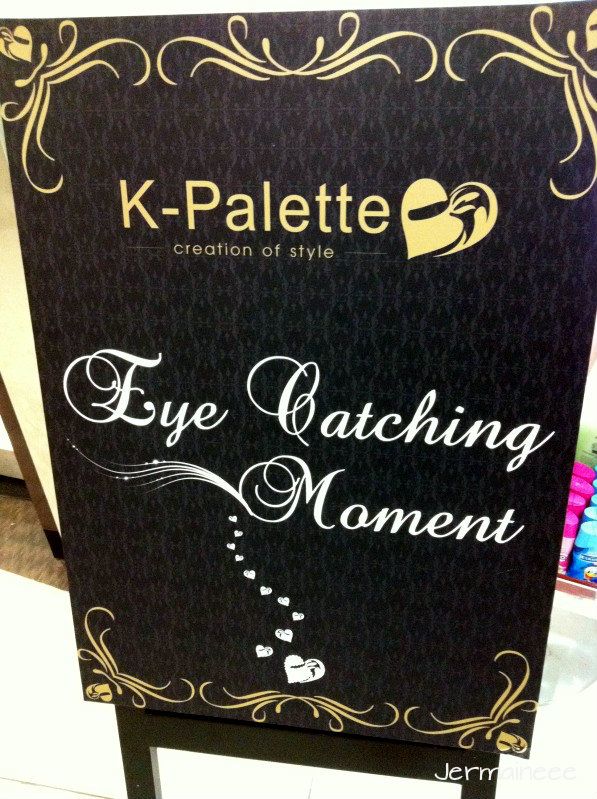 Have mentioned about
SASA
many times in my past entries so i won't go through it again.. :)
As for
K-Palette
, it is a brand under Japalang Pte Ltd and it specializes in Eye-cosmetics... Ever since its launch in Singapore in 2007, it has won many prestigious awards every year without fail.
FYI, Japalang specializes in providing beauty and personal care products in Singapore.. In addition, it is providing one-stop business solution for sales, marketing, brand development and distribution. Japalang is the distributor for many quality and popular brands available in the mass market like Cure Natural Aqua Gel, K-Palette, Steamcream and beautyblender. The company is also working with many established partners like Watsons, Sasa, Takashimaya and BHG to bring quality products to larger consumer groups.
Originated from Japan, K-Palette is highly raved for its eye-makeup products - esp the long-lasting and award-winning range of
'One Day Tattoo'
eye cosmetics... One star product under the 'One Day Tattoo' range will be 24 hours real lasting eyeliner as it is known for its patented micro fiber brush and waterproof polymer molecule which gives quick-dry + lasting eye makeup.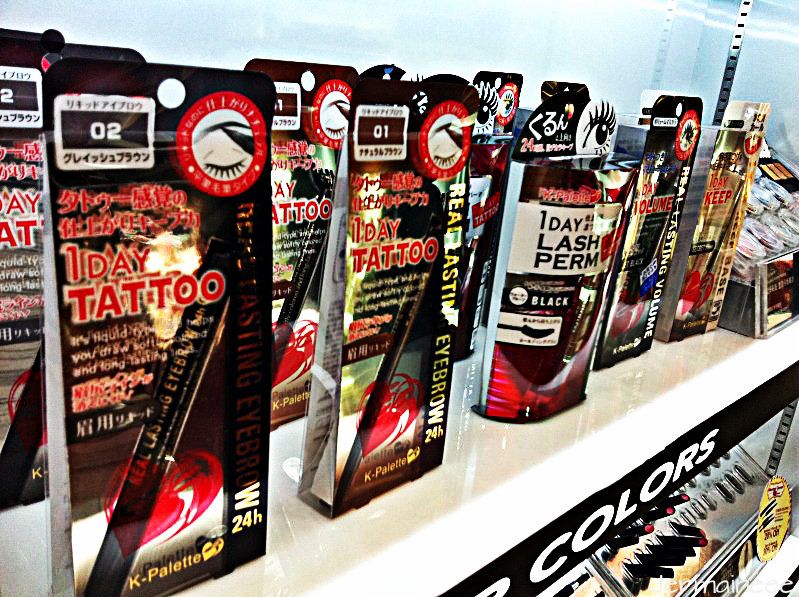 With its success over the years, K-Palette has maintained its market position and continues to wow audiences in the mass market with more product ranges to cater to more consumers.
The makeover will be conducted by Japanese Makeup Artiste
Miko Yatsu..
'A good make up artist should be able to bring out the best and purest aspect of your skin. Good make up makes you look naturally beautiful and beautifully natural' ~
Miko Yatsu
From Japan, Miko Yatsu is a professional make-up artist and trainer with more than 20 years experience in the beauty industry.
Since young, Miko-san shows great passion in Beauty and this made her pursued her dream in New York. Training under legendary fasion and make-up artist Linda Mason, Miko-san developed excellent make-up skills set. Currently, Miko-san focuses on training and imparting her make up skills to Cuore's corporate staff as well as those in beauty salons. From time to time, she can be seen doing makeup for models for women's magazines as well as runaway fashion show.

More on this entry: please click on this link to go to my new blog :)